Get to know the RENOVATE System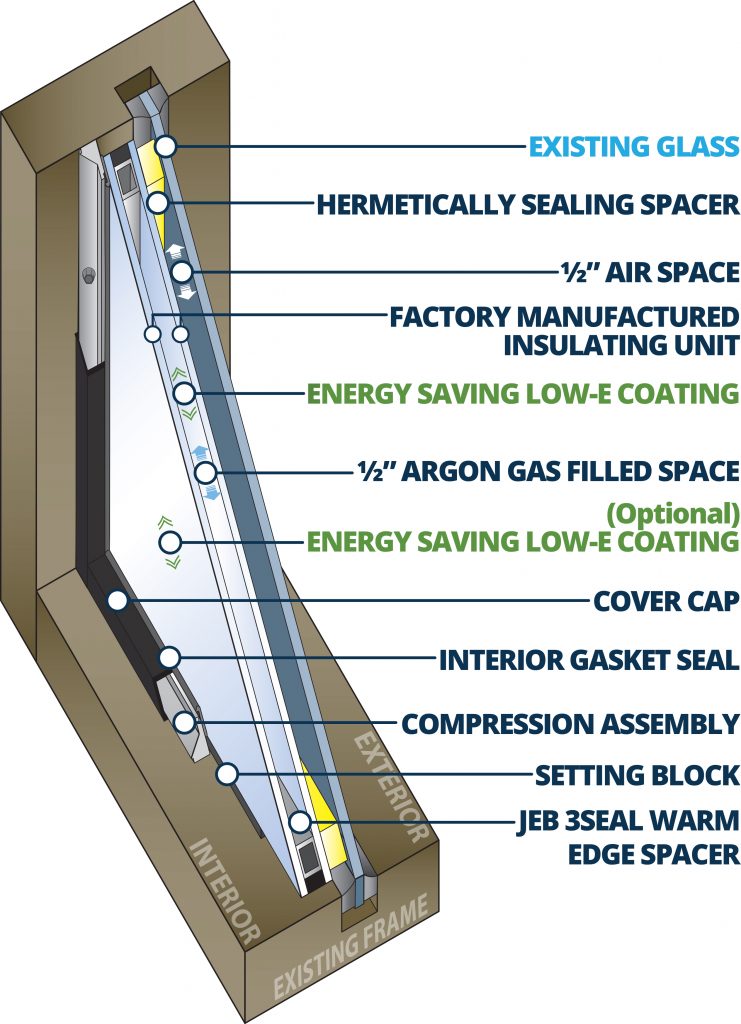 The Renovate system is a revolutionary window retrofit technology that converts existing single-pane windows into energy-efficient, triple-glazed insulated glass units (IGUs).
Intended for 30- to 60-year-old commercial buildings, the Renovate system maintains a building's exterior by hermetically sealing a factory-made IGU to the interior surface of the existing window.
The new IGU offers more than 20 percent in annual energy savings, while providing improved indoor comfort and reduced street noise.
Significantly less disruptive than a complete "rip-out-and-replace" project and dramatically more energy efficient than window film, the Renovate system provides a cost-effective alternative for retrofitting your current windows.
Here are some more benefits of installing the Renovate system:
Improved thermal performance
Considerably less cost and construction waste than a traditional  rip-out
Outside noise reduction and better interior acoustics (STC from 30 to 37 with the Renovate system)
Little to no disruption of tenants
Increased security
Certified installer network
Contributes to your LEED requirements (a minimum of 4 points)