How can RENOVATE Help you GO GREEN?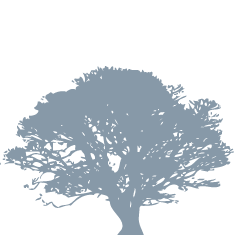 There are many reasons to go green, but most come back to supply and demand. We have a limited amount of resources available and more and more people using them up. If we want our future generations to enjoy the same standard of living we have experienced we need to be proactive.
Greening your building is a great place to start, as buildings consume 14 percent of potable water, 40 percent of raw materials, and 39 percent of energy in the United States alone (according to the U.S. Green Building Council). That's 15 trillion gallons of water and 3 billion tons of raw materials each year!
For The Environment
Want to make the world a better place? Implementing green practices into your building you can help reduce waste, conserve natural resources, improve both air and water quality, and protect ecosystems and biodiversity.
For The Savings
Want to make your dollar go further? Green systems and materials reduce energy consumption, which in turn reduce your energy bills. They also increase asset value and profits and decrease marketing time; making your dollar go further for longer.
Low-Impact Installation
The Renovate system is installed without removing the current window structure, so there is little waste created from the installation compared to a complete rip-out project.
Add LEED Points
If LEED certification is being considered for your building, the Renovate system can contribute a minimum of four LEED points in the following areas:
Energy & Atmosphere

Intent

: Reduce environmental and economic impacts from excessive energy use (EA Prerequisite 2).

Intent

: To achieve increasing levels of energy performance for your building (EA Credit 1).

Materials & Resources

Intent

: Maintain Interior Nonstructural Elements (MR Credit 1.2).

Indoor Environmental Quality

Intent

: To provide a comfortable thermal environment that promotes occupant productivity and well-being (IEQ Credit 7.1).

Innovation in Design

Intent

: To provide design teams and projects the opportunity to achieve
exceptional performance above the requirements set by the LEED (ID Credit 1).
Other Green Benefits:
Re-purpose an existing building
Save land by upgrading buildings already build
Improve performance and increase comfort for tenants
Recent studies indicate the benefit of a more comfortable work environment to employee retention and productivity.
Cradle to Cradle certified glass
Existing buildings are the greenest buildings
Regional sourcing
Minimal landfill considerations
Improved day lighting performance
Contribution to LEED points