How can RENOVATE PRESERVE & IMPROVE Your Property?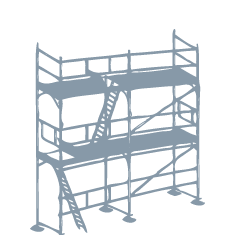 We believe that the greenest buildings are the ones that are already built. By retrofitting an existing building you can take that building and turn into the most efficient building it can be.
Re-purposing an existing building makes sense not only in terms of dollars saved, but by the impact on the environment and available open space.
Preserve Buildings And Improve Efficiency
The owners of Renovate by Berkowitz believe that the Greenest buildings are the ones that are already built. The Renovate systems helps building owners and managers turn their existing building into the most efficient, healthiest building that it can be.
One of the lessons of the green building industry is learning that older buildings often outperform new ones – even those [new buildings] built to green building standards."

Maryruth Priebe, senior editor at "The Green Economy"
In many cases, where there is a requirement for historic preservation, the Renovate by Berkowitz System may be the only solution that provides year-round savings and comfort without disturbing the current historic faced and structure.
Better Sound attenuation. The Renovate System also provide your tenants a quitter atmosphere in which to work. Noise reduction improved by increasing the STC rating – in single-glazed openings – from 30 to 37 with the Renovate System installed.
STC ratings are an established way to average how much sound is stopped by something. STC ratings are used for windows, doors, walls and most building materials. For windows, STC ratings range from 18 to 38.
Better For The Environment
Want to make the world a better place? Implementing green practices into your building can help reduce waste, conserve natural resources, improve both air and water quality, and protect ecosystems and biodiversity.
Save Money
Want to make your dollar go further? Green systems and materials reduce energy consumption, which in turn reduce your energy bills. They also increase asset value and profits and decrease marketing time; making your dollar go further for longer.
Other Preserve and Improve Benefits
Cradle to Cradle certified glass
Regional sourcing
Minimal landfill considerations
Improved day lighting performance
Contribution to LEED accreditation
Re-purpose existing buildings
No perimeter damage or repair with Renovate