How can RENOVATE Help you SAVE MONEY?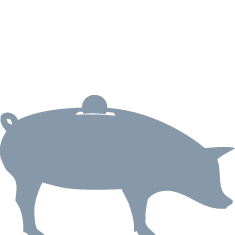 Want to make your dollar go further? Green systems and materials reduce energy consumption, which reduce your energy bills. They also increase asset value and profits, while decreasing marketing time, making your dollar go further, longer.
Save Money Through Increased Efficiency
The Renovate system dramatically increases energy performance over single-glazed windows. A single-glazed window has an R-value of approximately 1 (R-1). After the installation of the RbB system, the R-value may be as high as 6.67 (R-6.67).
The R in R-value indicates resistance to heat, or heat transfer. The higher the R-value, the greater the resistance to heat exchange, either into or out of an opening.
The Renovate system increases the R-value dramatically, up to 500 percent in some cases!
Other Money-Saving Benefits:
eQuest modeling show saving of 25%+  *link to case study
Reduced energy consumption
Less demand on HVAC system
Minimized temperature fluctuations
Lowered capital investment vs rip out replace
Reduce operating income
Increase Net value of property
Increase building capitalization rate / net present value
Holistic energy evaluation of building
Potential for 179D tax credit
Potential for utility rebates and funding
No perimeter damage or repair